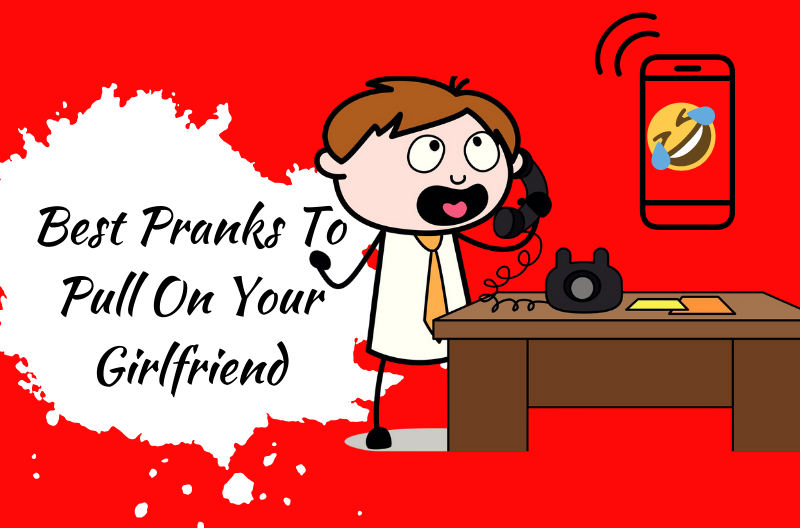 Pranking your girlfriend may be an emotional, stressful, and thrilling experience because ladies are more theatrical than ever. Moreover, pulling a prank on someone might put your confidence in your relationship to the test. The idea is to ensure that your joke is funny rather than potentially harmful. When doing unpleasant, hurtful, destructive, or cruel pranks, always keep your audience in mind as you perform them. Here are some of the best pranks to pull on your girlfriend.
Lyrics Prank on Girlfriend
Lyrics prank may be one of the funniest pranks you can do on your girlfriend. It might make you go insane from laughter because of her likely reaction. When you make fun of her using the lyrics of a song in a way that appears to be a dialogue, you are executing a lyrics prank. It might be a sorrowful song, a hype song, or any other tune of your choice. This prank is now popular on social media, and you could experiment with it on your girlfriend to see how she reacts.
Suicidal – YNW Melly ft. Juice WRLD

I thought that we were meant to be
You took my heart and made it bleed
I gave you all my ecstasy
I know you'll be the death of me
It's Not Me Its – By Skillet

Let's get the story straight
You were a poison
You flooded through my veins
You left me broken
You tried to make me think
That the blame was all on me
With the pain you put me through
And now I know that
It's not me, it's you, it's not me, it's you
Always has been you
All the lies and stupid things
You say and do, it's you
Cheating On Girlfriend Prank
It is possible for the prank of cheating on a girlfriend to go wrong, which is why it is essential to have a backup plan. In addition, it can harm her emotional and mental health, but this prank is one of the most exciting since it already contains the term "cheating," which most females despise.
A cheating prank on your girlfriend may manifest itself in various ways. It can be having someone near your bed, which she can mistake for another female or having some beautiful conversations with another girl on the phone who turns out to be your accomplice in that prank, among other things. This prank can be your whole idea. Make it fun.
Cringe Boyfriend Prank
Cuddling with her lover is something that a girlfriend adores, so why not do it in the most uncomfortable way possible? Pretend to be the most protective, emotional, and kind boyfriend you know for a day or two. Write her letters in which you express your feelings for her, tell her every second of the day how much you love her, stay by her side, and kiss her on the lips every time. Since girls are typically moody, it may irritate them.
Wrong Send Prank
Wrong sent message prank is also popular on social media; it is a prank in which you send a message to your girlfriend when she is leaving to go shopping or hang out with her friends, with the letter "She's out, you can already come over." It's one of the funniest pranks because you can see how much fun your girlfriend has when she turns her head back inside your house and asks who is coming or who the person you're texting with is.
Prank Call
You should not be using your ordinary smartphone to complete this task. Your girlfriend probably has it saved in her phone, perhaps with a sweet emoji next to it to make her feel special. Instead, a prank call tool like Blow Up the Phone is required to pull off a successful prank call. What is the purpose of Blow Up the Phone? For the simple reason that it is the best prank call app available!
You can choose from various pre-written prank scripts to play pranks on your girlfriend. The professional voice actors that conduct these pranks eliminate the need for you to rehearse several times to have your voice falter when she makes amusing comments to which you can't help but laugh along with. What's more, it dials from unknown numbers to keep your identity hidden from others. That's pretty cool, huh? Simply waiting after multiple taps is the best joke you can pull off, so give it a shot!
Hot Girls
It is a cute trick to play on your girlfriend, especially if she is the jealous sort, and she will love it. If she frequently borrows your flash drive or uses your laptop for work-related purposes, this is the ideal solution. Organize a folder labeled "Hot Girls" in a convenient location where she can readily access it. She would, of course, be intrigued enough to want to examine what was inside that folder.
As an alternative to pornographic images of different women, she would be shown several photographs of herself in which you believe she looks her finest. It would undoubtedly make her laugh and make her heart melt at the same time.
Rubber Roach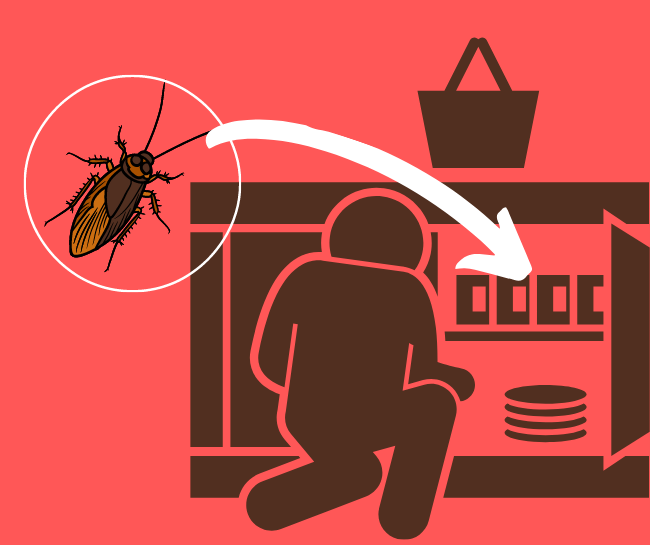 Rubber roaches never fail to frighten the living daylights out of folks! You can acquire them for a reasonable price, and you can start putting them in places where your girlfriend would usually glance. For example, a cabinet drawer, her workplace, between dish plates, the dishwasher – pretty much wherever is acceptable! Her squeals will undoubtedly be triggered by this, especially if she is already terrified of insects.